Fresh Fruit Express Concept
You blend a bag of blueberries (Blueberry mix) and a bag of strawberry banana (Tropical mix) with 100 ml of smoothie base juice. You then top it with, for example, raspberries, strawberries, granola, nuts, coconut and chia seeds. See also our magazine on this website.
Below you will find some examples from one of our customers.
SMOOTHIES, FRUIT MILKSHAKES, SMOOTHIE BOWLS AND COCKTAILS
There is a clear trend across Europe towards healthy and more conscious eating. Fruit is an indispensable part of a healthy diet. Smoothies are therefore an excellent fit with this trend and are therefore increasingly being sold in foodservice and catering.
FRESH FRUIT EXPRESS
Fresh Fruit Express is a fast-growing organization in 17 countries now since 2007 with a strong vision and focus. Fresh Fruit Express tries to stimulate the fruit and vegetable consumption through the sale of a trendy and healthy fruit & vegetable concept in food service and catering. The following 5 principles apply to the concept.
Tasty;

Only very tasty special smoothie fruits are used.

Healthy;

no sugars are added, not even with our Smoothie Base Juice.

Fast and easy preparation;

Our smoothie can be prepared from the freezer within 35 seconds.

Promotion and communication;

to support sales we have menu cards and other promotional items.

Blenders;

We support the customer with our own very affordable and very user-friendly blenders.
The Fresh Fruit Express concept offers an business owner in the foodservice or catering industry the opportunity to prepare fresh smoothies, fruit milkshakes, smoothie bowls and cocktails with a very small investment. You can start your own Smoothie bar for only € 200,-. In addition to our 9 Fresh Fruit Express frozen fruit mixes, we also supply 4 Veggie Express frozen veggie mixes, all of which you prepare with the same Fresh Fruit Express Smoothie Base Juice.
All you need to start is one of our professional blenders, the 9 flavors of frozen fruit mixes, the basic juice of 100% fruit and the Pina Colada instant mix. In addition to appealing promotional materials such as posters and menus, there are also special printed Fresh Fruit Express take away cups. All these products can be found in our webshop. Please take a look at our webshop to determine exactly what you need.
HOW DOES THE SMOOTHIE CONCEPT WORK?
Add 250 ml Fresh Fruit Express Smoothie Basic Juice (100% fruit) to 1 bag of frozen fruit mix of 150 grams for a 100% fruit Smoothie. After 35 seconds of mixing in the blender, you can present a delicious and healthy smoothie without added sugar of 400 ml. It contains at least 75% of the daily recommended amount of fruit and contains no added sugar. Our smoothies and cocktails will not separate for at least 4 hours after preparation, so that you can also prepare them in advance. They can also be kept for 48 hours in the refrigerator.
With a small adjustment, our concept also allows you to prepare a fruit milk shake, smoothie bowl, cocktail, dessert, appetizer or fruit shot. For example, for a fresh Pina Colada, replace some of the juice with ice cubes, lemon juice and rum, such as Bacardi Lemon. For the detailed instructions, see our preparation list.
Our 9 frozen fruit mixes, the Smoothie Base Juice and the Pina Colada instant mix are available at many wholesalers and have a shelf life of at least 6-12 months. In this way you can enjoy fresh smoothies with the products of Fresh Fruit Express during the whole year!
Fresh Fruit Express Horecava 2023.
Video for Promotion of your smoothies at your location
Download promotional video
The promotional video remains the property of Fresh Fruit Express International BV. The video can only be used if you use and buy the products of Fresh Fruit Express International BV.
SMOOTHIES BOWLS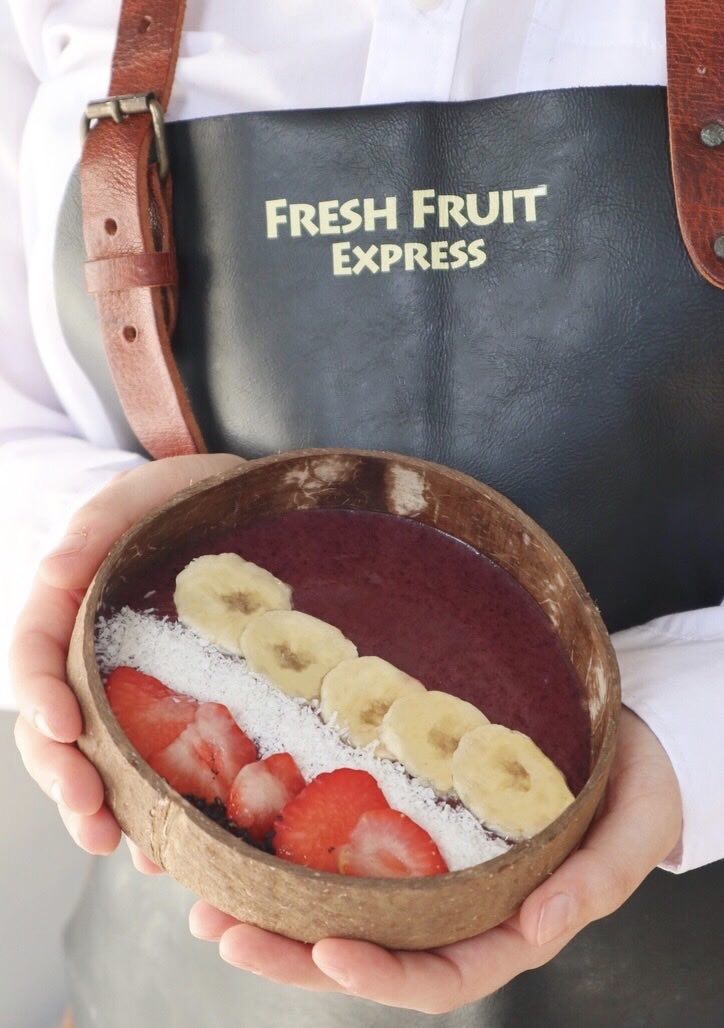 Click here for all information about our smoothie bowls.


COCKTAILS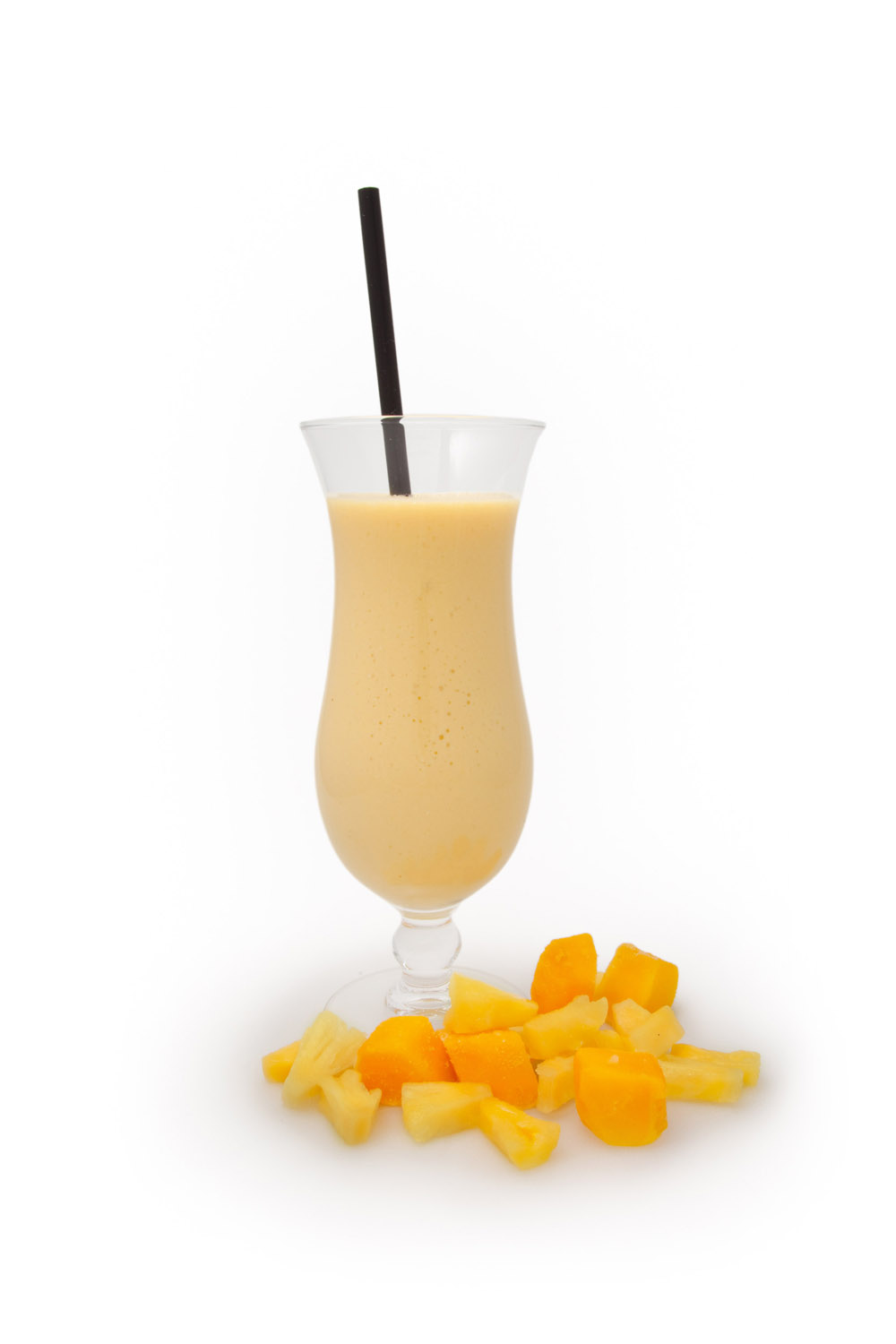 Click here for all information about our cocktails.
Click on the image for the Fresh Fruit Express Magazine
Click here for the frequently asked questions
Video downloads